We're pleased to share with you an update on our work in Korea. With the assistance of two new high-powered AM transmitters, FEBC Korea now broadcasts over 400 hours of gospel content a month. Listeners throughout parts of North Korea, China, Japan and Russia are hearing daily Christian programs broadcast from 13 stations across the region each day.
In particular, the Jeju-FM station has now been in operation for over 2 years. We are excited to update, the residents on the South Korean Island are now hearing the gospel 24 hours a day. Your prayers and support for this region have been well received and the people of Jeju are very thankful.
There are also plans to relocate one of the transmitters from Bangsan to Daebu-Island as it is closer to China and North Korea. Once this process is approved and complete, FEBC Korea will be able to reach all North Koreans with regular daily gospel content.
Lastly, many supporters have enquired, prayed and supported generously to assist with the reconstruction of FEBC's Yeongdong building destroyed by fires earlier in the year. We have received updated news and are pleased to share that FEBC Yeongdong is in full operation in a temporary facility continuing to proclaim the Good News. The damaged premises have been demolished and a new building is being designed.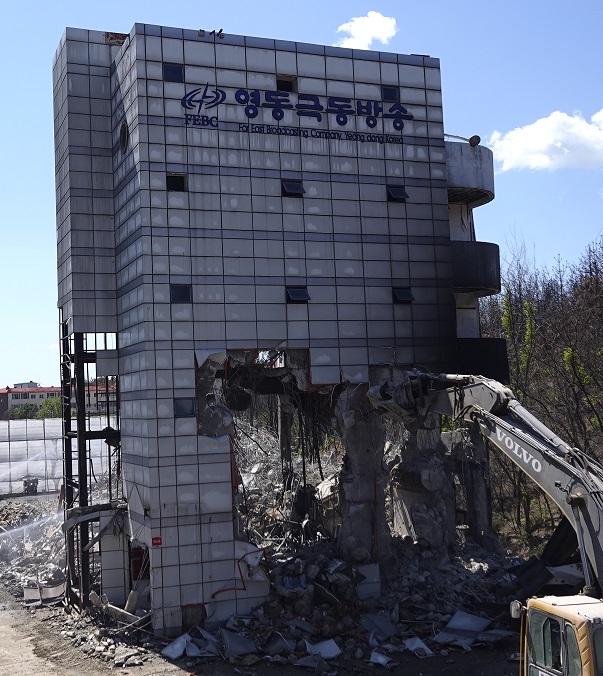 Please continue to pray for the team in Korea, for sufficient funds to be raised to rebuild the station and for more people in areas where the Gospel is forbidden to continue to hear about Jesus and His unrelenting love for them.