Recall the person who introduced you to Jesus, and think about how they shared the Good News. You had to be able to hear it, in a language you understood, to accept it in your heart.
FEBC raises up ethnic language broadcasters and programmers so all people groups may hear God's Word in their own language. Hearing a voice in your heart language also has practical Gospel outreach too. Below is a small sample of the impact of our ethnic language radio programs:
A friendly voice in Malawi
Rev. Amos Siyabu Phiri, leads the FEBC/FEBA ministry in Malawi. He translates and records the Bible in his small, home studio, ready to take to the hard-to-reach Yao Muslim people group in the north of the country via radio and speaker boxes. Almost weekly he is sharing stories with us about baptisms and church growth, like this one:
---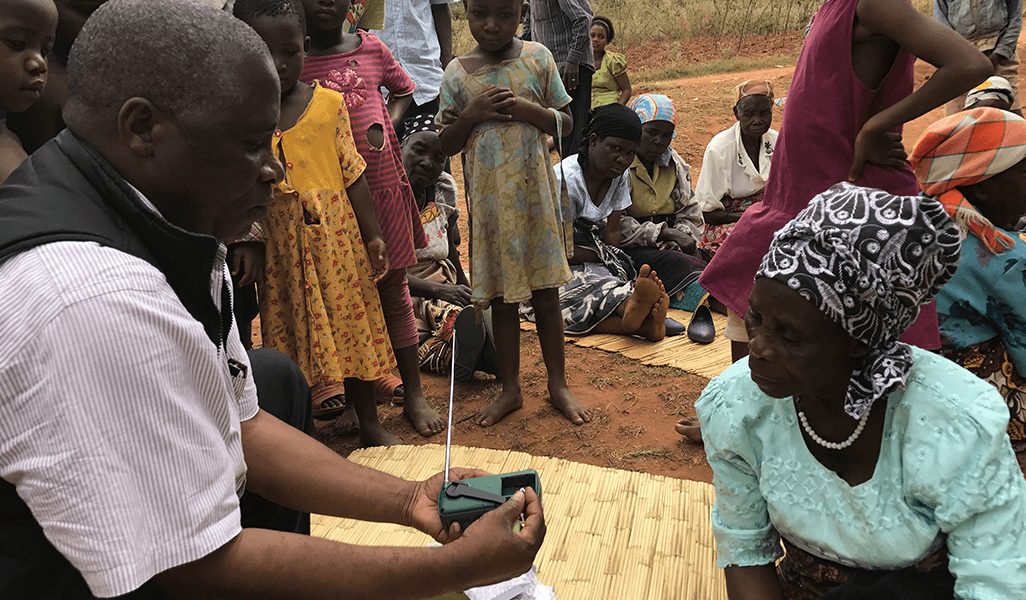 "At FEBA Malawi we are celebrating the seven Yao Muslims women and men who were baptised last Sunday at Lungwena listeners club (Lake Malawi). Please continue praying with us so that many Yao Muslims should come to Salvation through the use of media."
A friendly voice in India
India is home to the largest number of unreached people in the world: 2201 unreached people groups. 1,652 languages and dialects are spoken; Feba India is now reaching eight of these languages.
Being able to produce culturally-appropriate programs in more languages is vital to successful outreach in India, particularly when it comes to reaching the lost and forgotten: overcoming the numbers of women and children falling prey to sex trafficking, being forced into child marriage or female foeticide.
---
Many women and children find themselves in trafficked situations when they leave their villages to seek work. Illiteracy contributes, as they are not aware of the risks. Using radio to reach them – in their ethnic language – is a vital part of raising awareness.
A friendly voice In time of humanitarian crisis
FEBC recently wrote to you in regards to its ethnic programming reaching refugees. How wonderful FEBC can reach these displaced souls, and deliver Jesus' nourishment, via a small, solar-powered/wind-up radio or internet app that brings a voice speaking hope in their own language.
Similarly, through other crisis, such as the recent floods in North India, a voice on the radio reaches out. One listener said: "We don't have any media to communicate to anybody except radio. We appreciate your love and concern for us, shown through your radio program in this situation. Our state government is not bothering about us; but you have taken an initiative to help us. People in our area are suffering from malaria and high grade fever, due to lot of mosquitoes. Please guide us what we do as precaution. At present our house are totally destroyed and no pure water to drink."
click here to read about our friendly voice during the latest floods
Please consider giving the gift of ethnic language programming to someone across the world, in order that they may hear the Good News in their own heart language.