FEBC shows how much

God loves them
---
Many FEBC listeners are disabled and do not have access to medical treatment.
They have farming accidents or childhood accidents. In their communities they do not have access to the medical services we enjoy in Australia.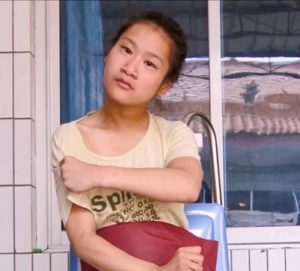 We minister to them through media in their homes and demonstrate how they are known by name, loved and respected by God, and by our teams that follow them up.
Suk-khan-ya is paralysed, needs a wheelchair to get around and has a limited ability to speak. Yet mentally she is alert and she can hear. Suk-khan-ya listens to FEBC.
She shares "I am  thankful  for the radio  programs on the air.  It is like a pastor constantly teaching  and helping me maintain my faith. I have  never missed a program until today. Thank you for coming to visit me.  It is like welcoming a pastor to my home. I feel warmth in my heart. Thank you for the team praying for me, and giving me a new radio."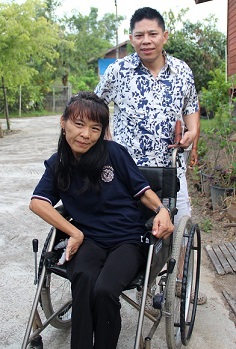 FEBC develops programs addressing disabilities in Russia, Cambodia, Vietnam, and Thailand, seeking to give hope, help and life.
Please help FEBC continue to develop programs and send teams out to those with disabilities.
Give to where most needed
Direct
Deposit
BSB: 032-151
Account No: 36-0931
Email: office@febc.org.au
Please read the "how to" below. Thank you
Use the details above to make a direct deposit from your bank account then email us to let us know. Please include your full name and address in the email.
OR
Check out with Paypal for tax-deductible donations