Who Told You?
Who told you about Jesus? How many people do you tell about him? Imagine sharing the great news of the gospel with thousands of people in just 15 minutes. Thats what FEBC does, every day. Each year 2.2 million people tell us how their lives are changed as a result – and you can help. Starting from $15 a month, you can reach and change 240 lives annually. Get started today
Donate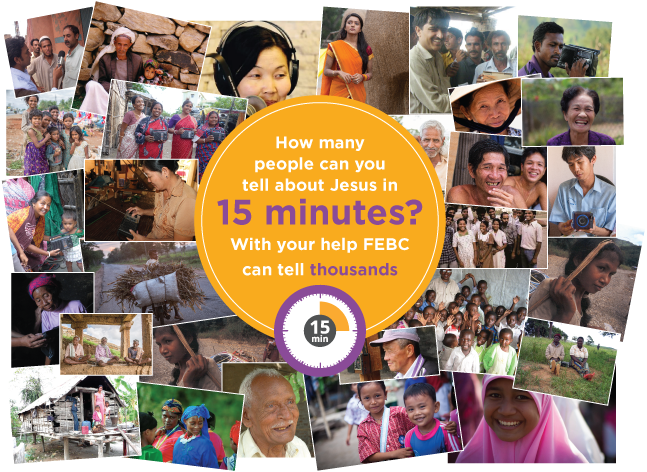 Radio still has the greatest impact!
Despite the rise of social media, radio remains a powerful medium crossing geographic, cultural and political borders. Last year we distributed more than 10,000 radios. 2.2 million people tell us how our radio programs and the work of our volunteers in local communities change lives.
Watch How