Late last year we shared an urgent project to launch a brand new station in Chad, Northern Africa. Not only were the funds raised, we are now delighted to share an update from FEBC South Africa, on the project that you, our faithful supporters, made into a reality.
Chad is home to more than 8 million Muslims, accounting for 52% of the total population. Islam is a very well-established religion in most major towns and cities. In addition, many people of Chad also practice local traditional customs, Animism and tribal religions. Christianity is very much a minority.
With passion and boldness, Thomassin addresses his audience and listeners from the new studio in Chad. In his daily program, which he also shares on Facebook live, he announces in French; "There is no other way to receive salvation except through Jesus Christ." His serious tone can be likened to that of Paul's, when he addressed the church at Corinth urging the people not to trust in the wisdom of this world (1 Cor 3:18-20). He uses his entire French vocabulary and the unmistakable flame of the Holy Spirit to draw the people of Chad to Christ.
Chad's new station – Radio Shahada, was officially launched in February this year and is positioned to reach over 300,000 people. Broadcasting from rented office space in a local television broadcasting studio, the station also offers counselling and prayer services to people who call-in as a result of listening to the programs. After only having been on-air for just 6 months, the response from listeners has been extraordinary. It has been particularly popular
during the current COVID-19 pandemic, offering much needed information to keep listeners safe, updated and protected. The team sharing just a few of the thousands of responses they have received since beginning broadcasting in February: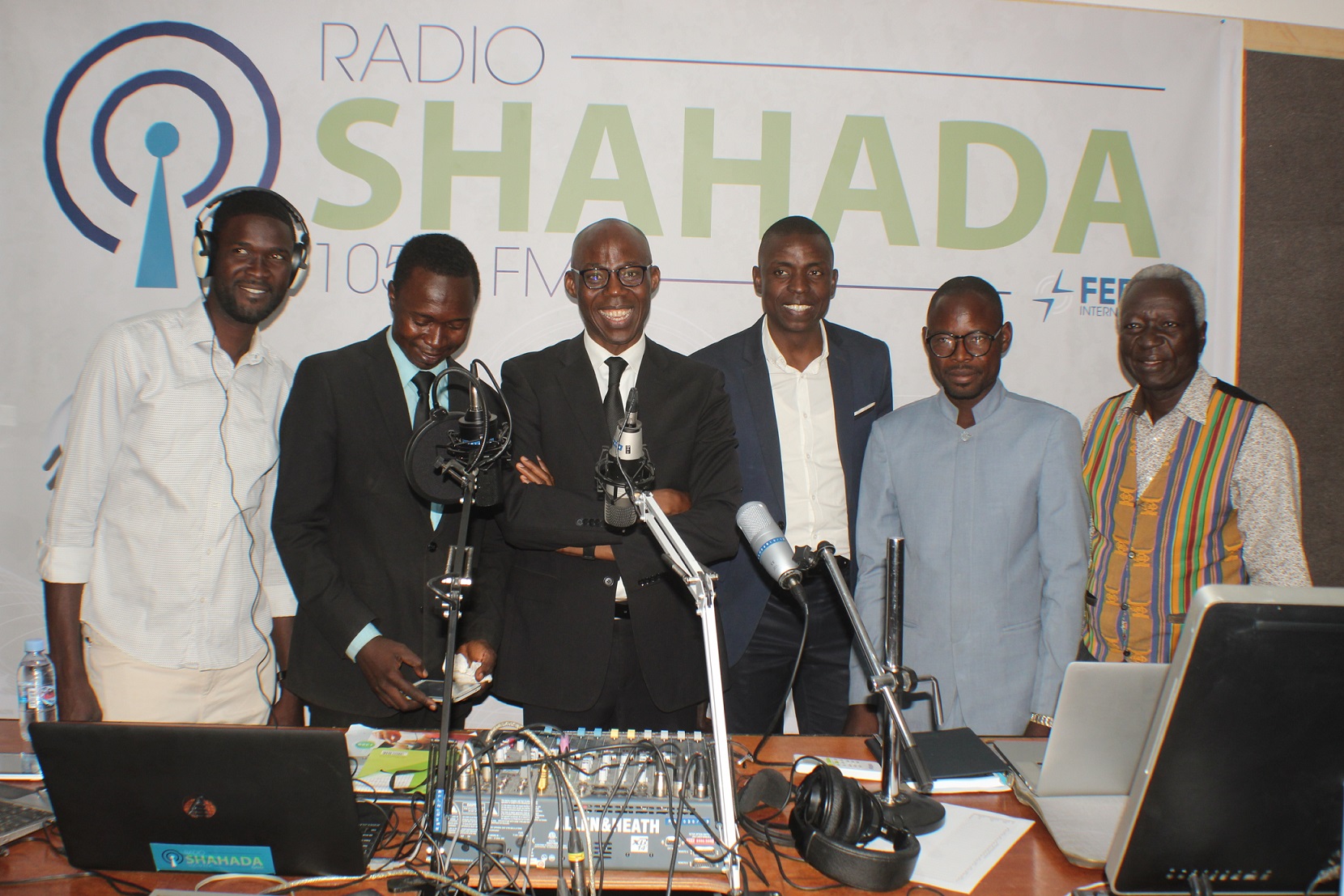 "I want to give my life to God and I want to serve Him, please pray for me."
 "Please pray for me, I have lost my faith and I cannot pray."
Having come from diversified backgrounds, Christians in Chad are a minority amongst the more common practices of religion. Those who do aspire to follow Christ are often lost. Our goal with this station is not only to deliver the Gospel to the unreached people groups in and surrounding N'Djamena, but also to connect with the many scattered Christians and provide them support and sound Gospel teachings.
During his broadcasts, Thomassin passionately addresses various Biblical topics with great conviction. Every Sunday, sermons are broadcast in many heart languages including French, Arabic, Zaghawa, Baguirmi, Kotoko, Ngambai, Mbai, Gouley, Kim, Nantchere, Daye and Fulani, providing the opportunity to touch millions of hearts that would otherwise remain unreached. Thomassin shares, "We will keep expanding and broadcasting until we reach the entire country."
The number of listeners and followers is continually growing. The daily gospel program receives approximately 100 messages per week, all of them reflecting an urgency in their hearts to receive Christ as their Lord and Saviour, or believers who want to recommit their lives to Christ, seeking prayer, deliverance and guidance.
Until today, no station has existed in Chad that has been able to encourage interaction between broadcasters and listeners. Many locals find it inappropriate to open up to strangers. The team at Radio Shahada are breaking new ground in Chad and are already seeing positive results. The station is new and will continue to need many resources to expand their reach so that thousands more will come to the knowledge and acceptance of Christ.