Upheld with His righteous hand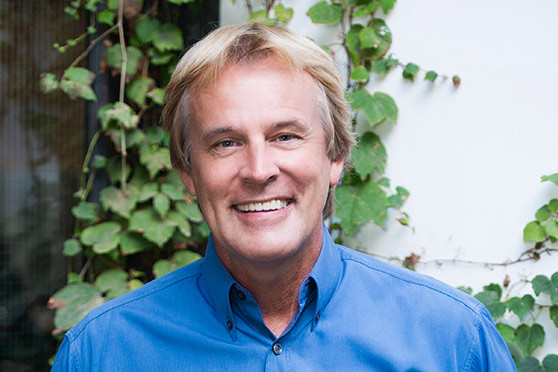 As you read this issue, I hope you'll agree with me that the stories and prayers from our partners and listeners around the world demonstrate our ministry is as alive today as ever; and God is good.
We continue to use short wave radio and other audio media creatively to bring lasting transformation and inspire people to follow Jesus Christ. Since its introduction in the early 1920's shortwave radio broadcasts have been the inspiration for our ministry to continue sharing the Gospel into the hardest to reach parts of the globe. In regions where Christianity is banned, shortwave radio and our FEBC broadcasts have no borders.
I am also thrilled to share, thanks to your incredible generosity, we have not only reached but exceeded our dollar matching target to bring FEBC broadcasts to Moldova. Because of the overwhelming response to our story in the last edition of Skywaves, FEBC will now reach more than 2 million people across 7 cities over the next 12 months and potentially beyond. The team from FEBC Russia are excited to share that our presence in Moldova is already making a positive impact. You can read more in this issue.
Fear not, for I am with you; be not dismayed, for I am your God; I will strengthen you, I will help you, I will uphold you with my righteous right hand. Isaiah 41:10
Hardship, loss and despair have always been an intrinsic part of life. In times of darkness, Christians have sought the encouraging words of Scripture to provide them with strength, wisdom, hope and guidance about the love and truth of God. We are reminded of this when we seek counsel and encouragement from the Bible. Despite the misfortunes we may experience, there is always an opportunity to choose love and rise above resentment and fear. The Bible was given to remind us of such truth and to encourage us to believe in the goodness of God. But, what of those who cannot freely turn to the Bible for spiritual encouragement? Those who risk death for openly declaring their faith or seeking Him in times of despair?
In Yemen, the Korean peninsula, India and beyond, FEBC shares with the people a voice that speaks their language, in a way that recognizes and speaks to their needs. Our programs bring messages of hope, so they too can begin to live without fear, dismay and be upheld by our Father's righteous right hand. FEBC is the voice they can consistently turn to when all hope is lost, a voice they can trust.
I pray that through our ministry together we can raise up new disciples. As more people listen to FEBC especially in regions where Christianity is forbidden, may they be introduced to a new hope and a new community that offers Good News. We continue to pray for lives to be changed as we send encouragement and share practically God's eternal love to the millions who are still yet to hear.
Kevin Keegan
National Director, FEBC Australia