"I set My rainbow in the cloud, and it shall be for the sign of the covenant between Me and the earth." –
Gen 9:13
After drastic flooding in two provinces, four members of FEBC Thailand made a treacherous 11 hour journey to reach people in need. In their van they took three inflatable boats; thanks to emergency funds donated by FEBC Australia supporters more than 1000 AM/FM radios were sent ahead of them.
Over five days they distributed the radios so people affected by the floods could access up-to-date disaster relief information, as well as hear programs of hope and encouragement.
Each radio had a water-proof FEBC sticker on it with the name of the program, the time, and the station frequency. Radios were handed out at places officials had designated for flood affected people to get help, including schools and hospitals. Local churches also supported the distribution.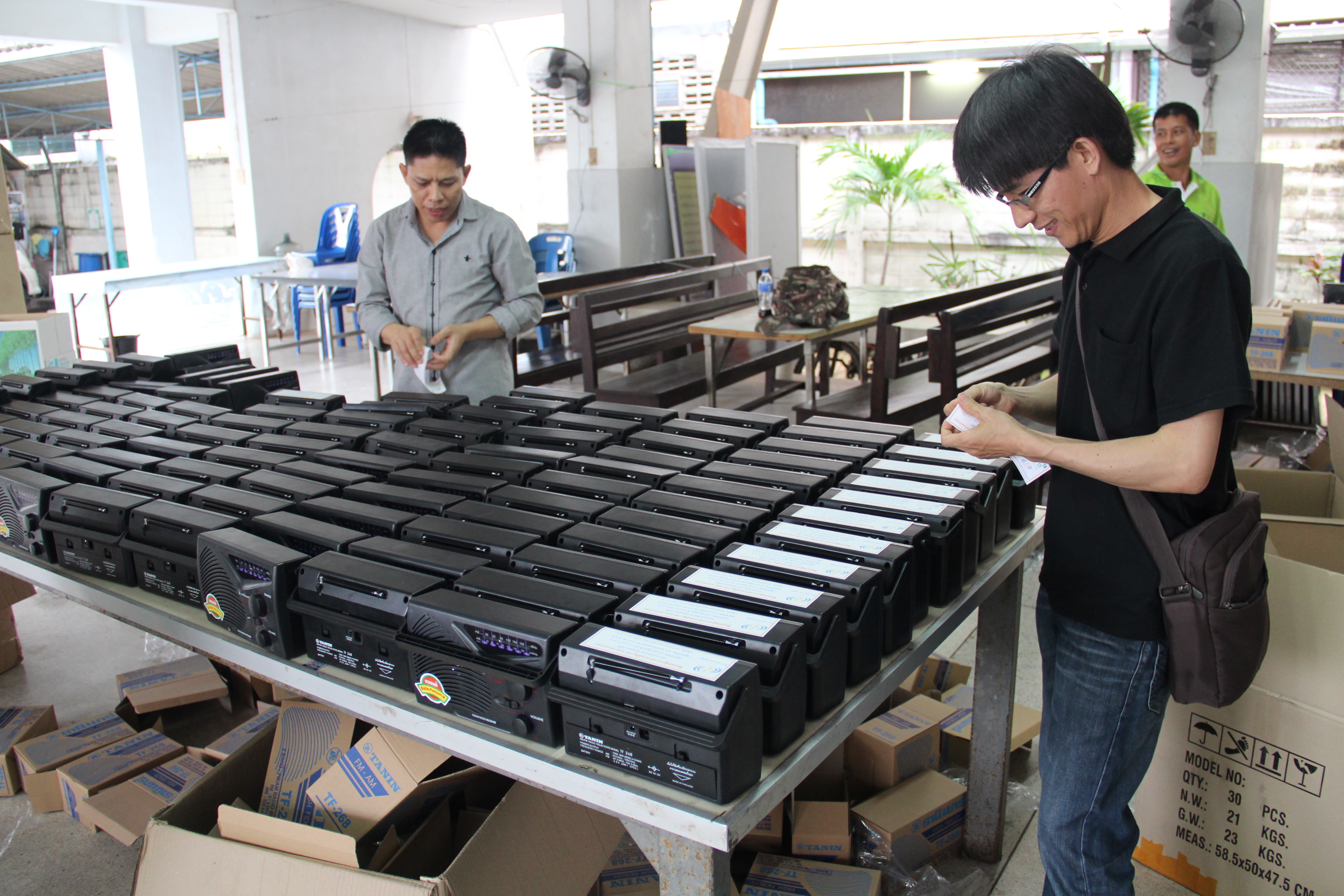 FEBC staff delivered radios by boat to many homes still cut-off by the floods, with travel and distribution hampered by the rain that continued to fall. Praise the Lord for the safe return of the team and that FEBC was able to give a radio to people who had lost everything.
Some elderly recipients in particular expressed great delight to be able to listen to good programming again, and many new listeners were reached.