Thank you from FEBC Australia | Kevin Keegan, CEO/National Director
Mongolia: This year FEBC Mongolia has a number of community Christmas outreach activities.
At its Nalaikh radio station -  a poor peri-urban district about 40 kms from Ulaanbaatar where social problems such as domestic violence and alcoholism - 25th December coincides with the annual Nalaikh city celebration day, so the FEBC team is combining this celebration with their Christmas Outreach
Since there are many poor families living in Nalaikh, the parents often cannot afford proper winter clothing for their children, so the children stay indoors and there are very little activities for them.
The focus of FEBC Mongolia's Christmas program will be the children: the little miners of Nalaikh. The aim is to give them a warm Christmas feeling. FEBC is collecting donations from partner organisations and the local community to prepare the winter clothing parcels as presents - specifically mittens and winter hats.
To enhance relationships in Nalaikh, the government people working in the town have also been invited to FEBC's celebration.
At the Ulaanbaatar station, special Christmas features started in early December. The 1 hour program talks about who Jesus is and why he came to this world. This Christmas program is also being broadcast from ten secular radio stations in Ulaanbaatar to maximise the reach of the Christmas message to more Ulaanbaatar households.
Christmas songs are also being played, from one Christmas song per hour at the start of December to four an hour closer to Christmas.
Merry Christmas from FEBC Ukraine
China: Sooo Christmas Live Sooo hosted a 12-hour "Christmas Carolling Relay" on December 15 from 10am to 10pm (local time). FEBC China reports great success and many thanks to FEBC Australia.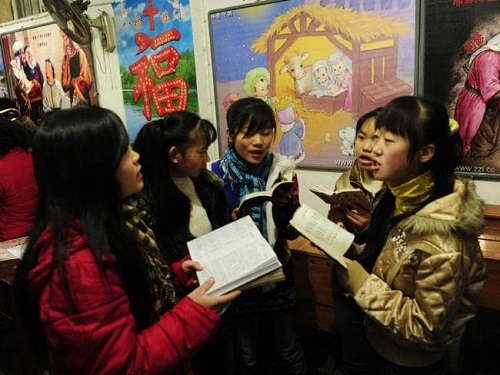 ---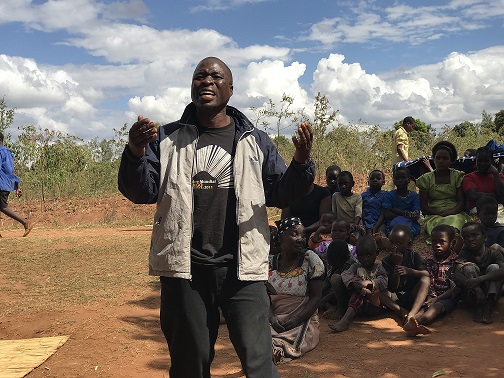 Malawi: December activities will focus on new churches that have grown from listener groups, including launching a new church and showing a film about Jesus in Chi Yao language. The message is: 'Jesus is born even to the Yaos as well', and there are some small role-plays explaining about who Jesus is.
Vietnam: For the last two weeks of December, FEBC Vietnam will pause its regular programs in order to broadcast via shortwave radio Christmas messages, stories, music and dramas.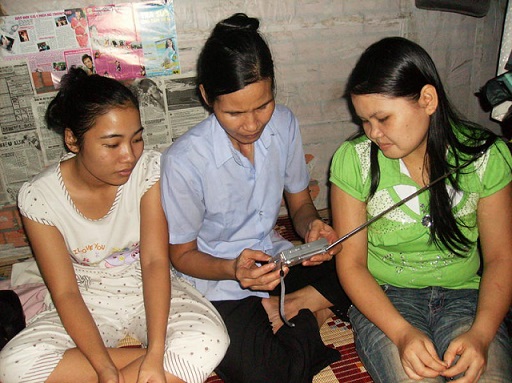 "We plan to double the effort during the last two months of 2018 in the distribution of mobile speaker boxes to the churches and communities with outreach Gospel messages on SD cards.  The churches use the speaker boxes as Christmas presents to reach people in the community to become regular listeners," said FEBC Vietnam's Tri Dang.
The speaker boxes are being given to children as awards for joining various outreach activities in the churches, and they in turn take the speaker boxes home.  There is also a strong focus on producing Christmas messages for minority language groups in the Central Highlands.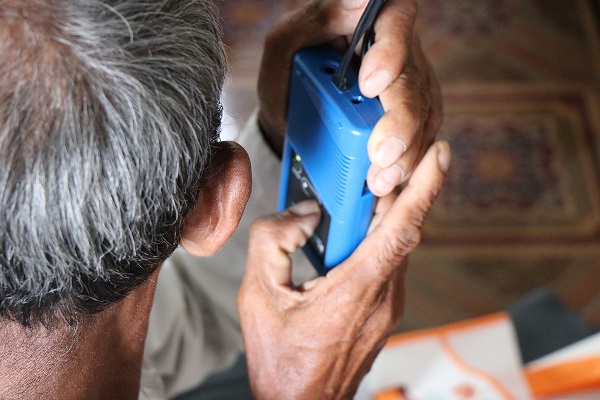 ---
FEBC Indonesia is sharing the Christmas joy with more than 300 Orphans in hostels and homes spread throughout Great Jakarta.
---
FEBC is providing a gift package consisting of bags & stationery, with the goal to support them as students so they may benefit from education. Mobilising listeners via the radio programs, donations began being collected in November and FEBC Indonesia is distributing the gifts in the two weeks leading up to Christmas.
Central Asia: In Muslim societies, like in Kazakhstan and Kyrgyzstan, Christmas is the best opportunity to talk openly about Jesus Christ, as the born Saviour and Lord. All the programming will talk about Christmas - and therefore Christ - in December.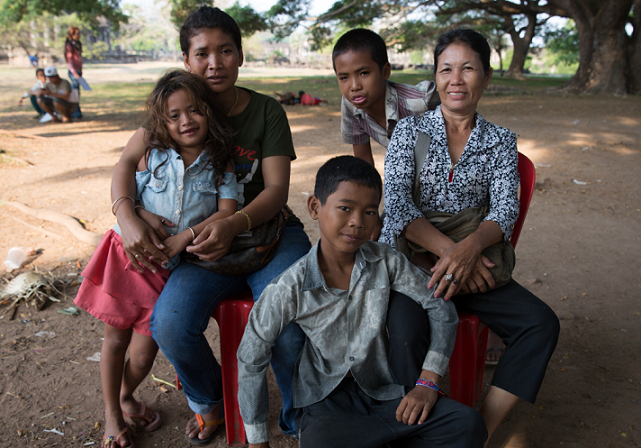 "The world-wide Christmas traditions give FEBC the greatest opportunity to share the Gospel. We use December 25th as Christmas is celebrated in most countries. And we also talk about Christmas during the Orthodox celebration on January 7th," said director Rudi Wiens.