Thanks to the wonderful success of the dollar matching program launched in the last edition of Skywaves, the people of Moldova are hearing the soundwaves of FEBC broadcasts in seven cities. (pictured on the map, right)
For several years, the Russian leadership team had prayed about reaching Moldovans to bring practical support, hope and the message of Jesus into their lives.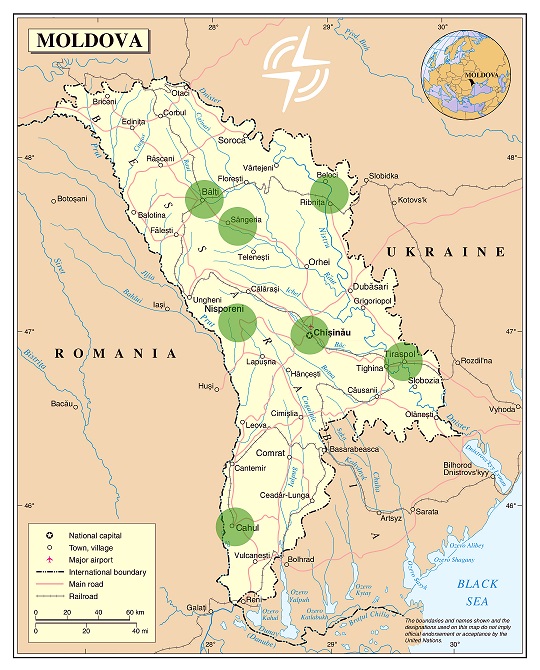 Praise God, in just 25 short days, the full amount of $26,000 was raised! That's $52,000 which enables our FEBC teams to equip local stations, train resident broadcasters and produce relevant content to educate, protect and encourage over 2 million people for the next 12 months. Donations are still being receipted and will be allocated to the continued support of this ministry.
Listener responses have been flowing in. People are grateful for the family orientated programs and for broadcasts that help them understand who they are, how to deal with life's difficulties and how to receive hope and salvation in Christ.
"In the three weeks that I have listened to you, I have learnt more about family life and myself than in all of my 35 years. For so long, no one could help me. I now see my marriage as a partnership after many years of turmoil. I feel God is real, and I am not here by chance. FEBC is known here as the radio of hope. Thank you."Vlad- Chisinau, Moldova
Victor Akhterov shares with us his extreme thanks: "Friends in Australia, we are grateful to God for opening this door. Please pray for the many Moldovan people who will hear these broadcasts, that they in time, will give their lives to Christ."