It was a pleasure to connect with Mo and his wife Shirin, on our first Frequency Partners webinar of 2018 in March. Let us share a small, entertaining story that illustrates how God demands our faith. In the hour before the webinar, we simply could not get the technology to work. The internet kept failing.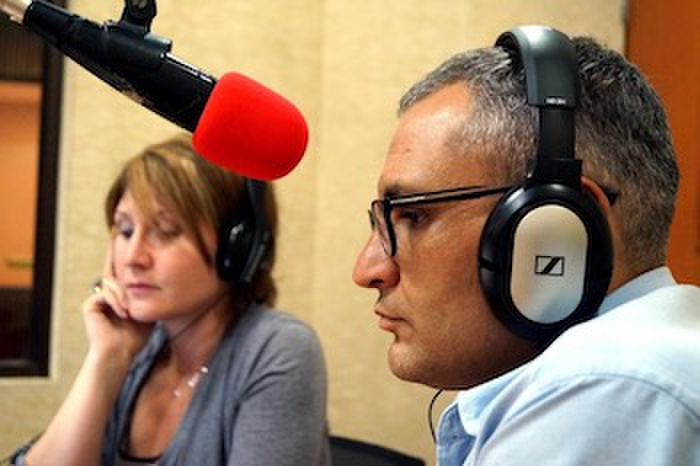 In the Australian office, we rebooted all manner of IT equipment. With less than a minute to go, we stopped. As the hymn reminds us, we let all striving cease. "Dear Lord," we prayed. "Help. This is all over to You." And then the technology sprang to perfect life.
This is not to illustrate God as helpful, 'vending machine' – but to illustrate what Mo and Shirin live in every moment. The stories they shared, of changing their names, of entering the radio studio under cover of night for safety – they live every, single moment totally depending on our Father in heaven. Our tech issues were trivial compared to what they face, but how wonderful that God used it a small learning opportunity to remind us of our own dependence.
Thank you to all the Frequency Partners who joined live, and for everyone else who has since listened to the replay.
• "In Indonesia, challenges are real. There are radical parties so we keep a low profile. We want this to be a ministry that goes for many years," said Mo
• Does the security challenges concern him? "Doing the ministry is a kind of adventure. My profession used to be a scuba diver. Once I used to dive into the ocean, now I'm diving into the love of Christ!"
• On why Radio PARS from Indonesia works: "God is doing a great job through FEBC. His work is amazing. The good thing about this language broadcast is it comes from Indonesia, so it is not viewed as suspicious, as it is not coming from a Western country but from the world's largest Muslim country. We are not Westerners, we are from the same people, the same culture. We share the message that Jesus loves you, Jesus is not the westerner, the one you see in the movies, he doesn't have blonde hair and blue eyes, like in the movies. He is just like us from the Middle East. Christianity not a western attack on the country, it is about a relationship with the Lord, with the love of Christ, to everyone, to everybody."
To become a Frequency partner, access the live webinars and replays, and ask questions of our FEBC field guests, please sign up at: https://febc.org.au/frequency/