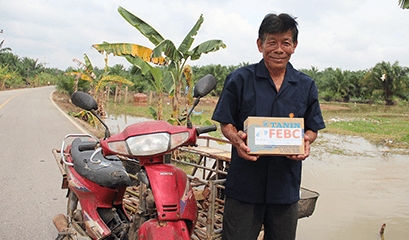 One $35 solar/wind up radio goes a long way. FEBC radios are shared by up to 25 people.
By giving an FEBC radio as a gift you are:
- Going into more than 49 countries
- Multiplying hope for 840+ hours each day
- Reaching three billion people who have not heard the Good News in their heart language
- Speaking in 113 different languages
Involving yourself in FEBC's social programs across the globe that are changing lives
Donate Now
Leave a Legacy
Have a Kingdom impact long after you are gone. Giving a gift in your will to FEBC Australia can mean an eternal world of difference to those still unreached by the Good News.
Download FEBC's Bequest Pack