For FEBC, being able to run training events for our broadcasters and programmers is vital. The regular training events we started almost three years ago in India are achieving wonderful things in addressing the inequality of women and the issues facing girls.
"At the start, we recognised we have a fantastic group of partners and volunteers in India who develop content and record our programs across different places of work. But coming up with creative ideas and content was not always easy; and great and very different creative things were taking place in the various locations. FEBC Australia wanted to fund and facilitate the coming together of these groups so that they could encourage, empower, share, network and grow," said Rev. Kevin Keegan, National Director, FEBC Australia.
The teams from the five areas connect and share together at these training events. Apart from the times when the area teams were honing and crafting their own plans for their specific language group over the next 12 months, the teams are mixed around to build stronger ties. While all these are Indian teams, their distinct areas mean that different dialects or languages are used to best reach the communities they are in.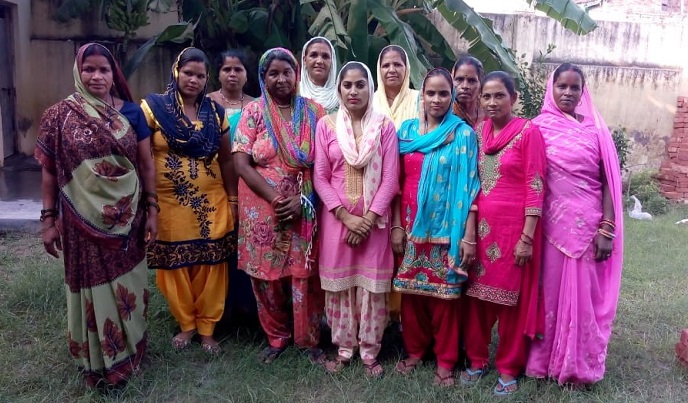 "The storytelling and declaration of shared needs that are being addressed by these teams is sobering – child marriage, child labour, child sacrifice, female fertility, dowry, black magic, witchcraft, lack of girl education and sex trafficking," said Rev. Keegan. However, the sharing of ideas, and the adoption of them across teams is encouraging and demonstrates how these sort of training events truly work.
"In addition to learning and equipping, the training event provides great encouragement to those on the front line. Most of the people attending are given little or no compensation for what they do, they are volunteers serving, doing scripts, voice-overs, programs, dramas, follow-up, counselling and so on - all with a heart to see transformation, all with a passion for Jesus, all wanting to see people free and able to follow the one they do."
This investment pays off. The awareness and education to prevent sex trafficking is spreading because of their work. One of our team from FEBC India recently met Pushpita* in a girls' home. She had eloped with a male friend who had tricked her. Near the border, some villagers who listen regularly to FEBC India's Protyasha program (which teaches the signs of trafficking to look out for) recognised and intervened. They reported the matter to the local police. Pushpita was rescued and now lives in the girls' home, looked after and visited regularly by our ministry teams.
Or Suman, a listener of FEBC India's Hamrai Bediyan program. A homemaker, she has been married for 8 years but the family had no children. This caused great tension between her and her in laws. Verbal spats at home with her husband and in laws were common. She was dejected, frustrated and hopeless in her circumstances. The family had never heard about Jesus. Her husband, Rajeev, had regular attacks of demonic possession.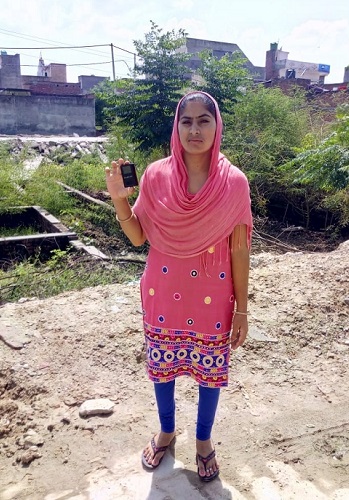 The family sought help for their problems and Suman visited several Babas (cultural wise men) who promised deliverance but in vain. Someone told her to visit the Church for prayers. The Pastor prayed for her and the family immediately got deliverance. The husband was delivered from the evil possession.
When Suman shared with the Pastor about her family problems and the taunts of her in laws about her childlessness, he encouraged her to listen to FEBC India's Hamari Bediyan program which addresses women's issues.
The program became a mentor and counsellor to Suman. One day she heard a program on illiteracy. It pierced her heart and gave her the burden and a vision to help women be educated. She visited the villages and collected the names of women who wanted a basic education. She collected 60 names! She then began her mission of education to these women in her house. Praise God, she also received aid to purchase the books to help educate these women. 30 of the women then began listening to the Hamari Bediyan program and received adult literacy lessons from Suman.
All these women also connected with the Hamari Bediyan counsellor. Being in constant touch with our team, Suman has grown in her faith and the conditions in her house have changed. Through her literacy program many women have basic exposure to education and many women came to know Jesus as the Lord through her personal testimony.
*names changed for security purposes