While the amazing world of FEBC broadcasts in more than 50 countries, in over 100 different languages it is our people who bring it all to life. There are more than 900 FEBC programmers and support staff globally, plus more than 1600 volunteers on the ground. This month we are focusing upon India.
About FEBA India:
The radio ministry in India originated in the 1950s, with an in-country presence taking place in 1960 in Delhi with the participation of the Evangelical Radio Fellowship of India (ERFI) and Far East Broadcasting Company (FEBC), Manila. In 1956, the first broadcasts in two languages were beamed to India from FEBC Philippines. Later, a headquarters was established in Bangalore to train local personnel in radio production. A studio and office were set up in 1964 and an Indian association was formed, FEBA India.
---
With over 1.2 billion people, India is home to the largest number of unreached people in the world (2201 unreached people groups). India is 80% Hindu, but still has the world's third largest Muslim population after Indonesia and Pakistan.
---
India is the 7th largest country in the world (land mass); the 2nd largest in population (after China). 1,652 languages and dialects are spoken; FEBC-India is now reaching 8 of those languages. In spite of persecution against Christians, significant numbers are turning to Christ, especially in the north.
---
Meet Suhasini Bagal,one of our FEBA India program presenters: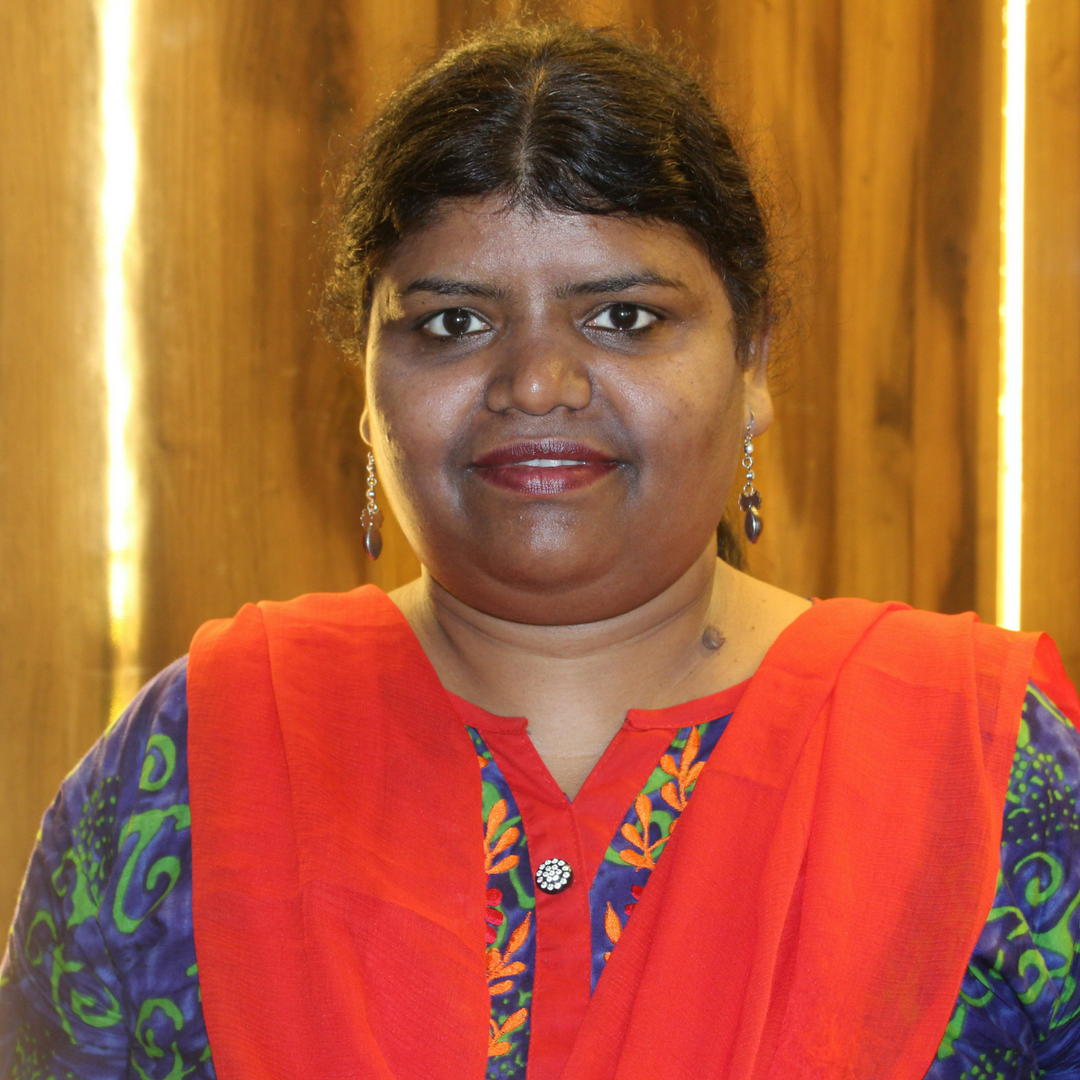 Suhasini Bagal, or 'Pinky' runs an NGO called RUN – Reach Unreached Nations – and is a vital volunteer member of our FEBC-Feba India broadcast team.
"RUN was already engaged with the community in development and awareness on human trafficking. When we heard of Feba India's plans to do a radio programme for the women at risk, we were excited because by distribution of radios and doing radio programmes it is an easy entry strategy to reach many communities. It opens up the doors for future relationships."
In the Northern part of the state, there are women from different dialect and ethnic groups, like Nepali, Bengali and Hindi speaking. Individually it is too great a challenge to reach out to this vast audience. However, Feba India can send out messages of hope and transformation far quicker to a wider audience through radio.
"We partnered with Feba India to do a programme called Narimon which means 'The heart of a woman'. We co-ordinate the production and follow up of the programme."
Pinky says the follow up of the program is also vital because the city of Siliguri is a trafficking hub, close to four country borders Nepal, Bangladesh, Bhutan and China. "There are many women who get trafficked through the borders and end up in many red light areas. In North Bengal there are 14 red light areas."
Pinky and the Feba India team produce weekly programmes on awareness on trafficking and health related issues. "As a result of our programme, many women have changed their thinking and they have begun to desire that their daughters should not enter into this business. We speak the daily issues of the target audience. Each program relates directly to our audiences felt needs, which is why our programme is strongly accepted."
Feba India provides the necessary training and broadcast facilities.
"Even now, there are many who are hopeless and marginalised. It is our desire, that through our efforts we may bring a voice to the voiceless and let women know their rights and be empowered. I am very encouraged by Jesus' words reported in Matthew 21:31:
Truly I tell you, the tax collectors and the prostitutes are entering the kingdom of God ahead of you. 32 For John came to you to show you the way of righteousness, and you did not believe him, but the tax collectors and the prostitutes did. And even after you saw this, you did not repent and believe him.
I am encouraged and believe that if we go and share the love of Jesus with them they are ready to receive Christ," said Pinky.