In the past few months FEBC has had the pleasure of taking stories of God's faithfulness, power and love to encourage and inspire churches across Australia. We have visited churches in regional and urban WA, southern Sydney, mid north coast NSW, Brisbane, Canberra and Darwin:
"We are blessed to be able to share the power of the FEBC story," said National Director, Rev. Kevin Keegan. "Churches are able to be refreshed and inspired in their own mission of introducing Jesus when they hear how God is changing lives, breaking through barriers, and bringing transformation, hope and life to our listeners in more than 50 countries, in more than 100 languages via FEBC."
FEBC has interactive resources available for church engagement, including a children's ministry spot with 'make your own' radio money box, cup and string 'radios' and a message about how far God goes to reach us, just as FEBC reaches out through radio.
If you think this is something your church would be encouraged by, we would love the opportunity to visit you.
Rev. Kevin Keegan and others on our team are available for mission talks or sermon spots. We also have a special FEBC Bible study if you would like to take it to your study group. Please contact our office for more information or to arrange a visit. Phone: 1300 720 017 Email: office@febc.org.au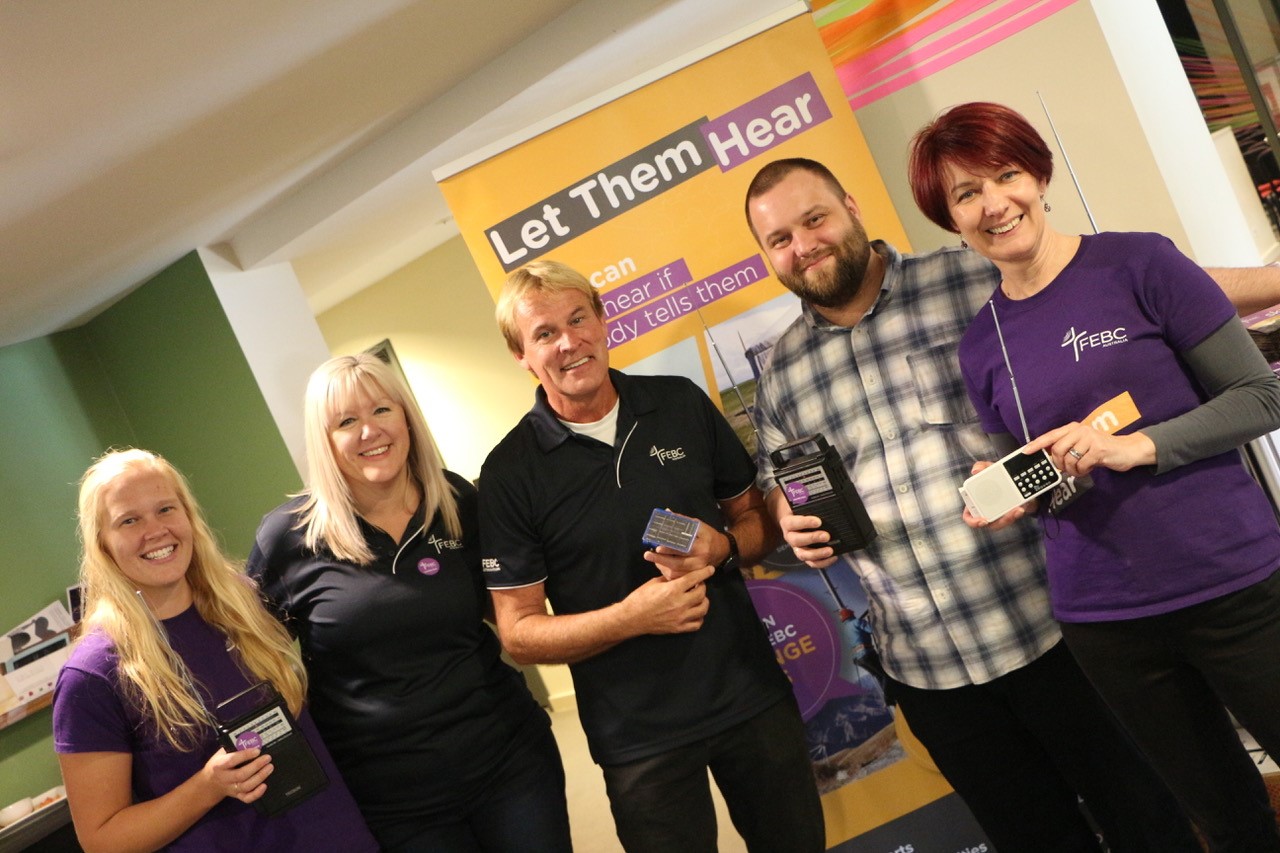 The FEBC team visited Gymea Baptist Church during its May Mission Month. L-R: Sarah Willetts, marketing assistant; Leonie Smith, office coordinator; Kevin Keegan, national director; Alexey Vlasihin, program manager FEBC Russia; Philippa Lowe, operations manager.