In March, we were able to place FEBC antennae on a new, much higher tower in Eastern Ukraine. As a result, FEBC can now fully cover the city of Donetsk, an area under rebel control and where evangelical churches are under severe persecution.
In the midst of continuing conflict, the FEBC broadcasts will be a lifeline to many. For some, it will be timely encouragement to live out their faith. Others will discover who Jesus is. We are prayerful that our programs will also reach thousands of new listeners in Donetsk and surrounding areas who live in fear, poverty and uncertainty, but are hungry for God's truth.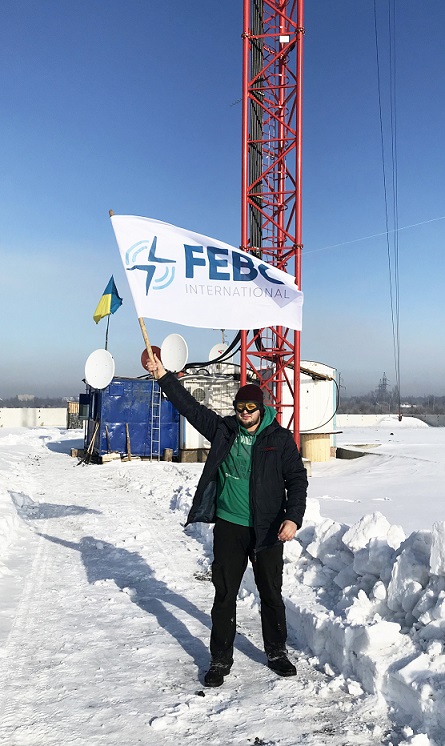 Heart to Heart supporting Ukraine Families in Need
FEBC's Heart to Heart broadcast is a unique project helping parents to remain strong and find the help and support they need. When Natalia heard a program on raising children with special needs, she called to share her story.

"My husband and I are regular listeners of your program and are grateful for what you are doing. Our daughter was born with cerebral palsy, and our marriage barely survived that trial. I believe we stayed together because we listened to FEBC, and you became our guide, and our source of spiritual and moral support. We are not church goers, but we are becoming more drawn to God and each other through your broadcasts. It is particularly helpful, when you talk about people like us, who are raising children with special needs."
Our broadcasters in Ukraine, not only encouraged Natalia, but began communicating with her off the air. They invited her and her husband to a church in their neighbourhood. Please pray for Natalia and thousands of listeners like her, who are responding to our broadcasts.