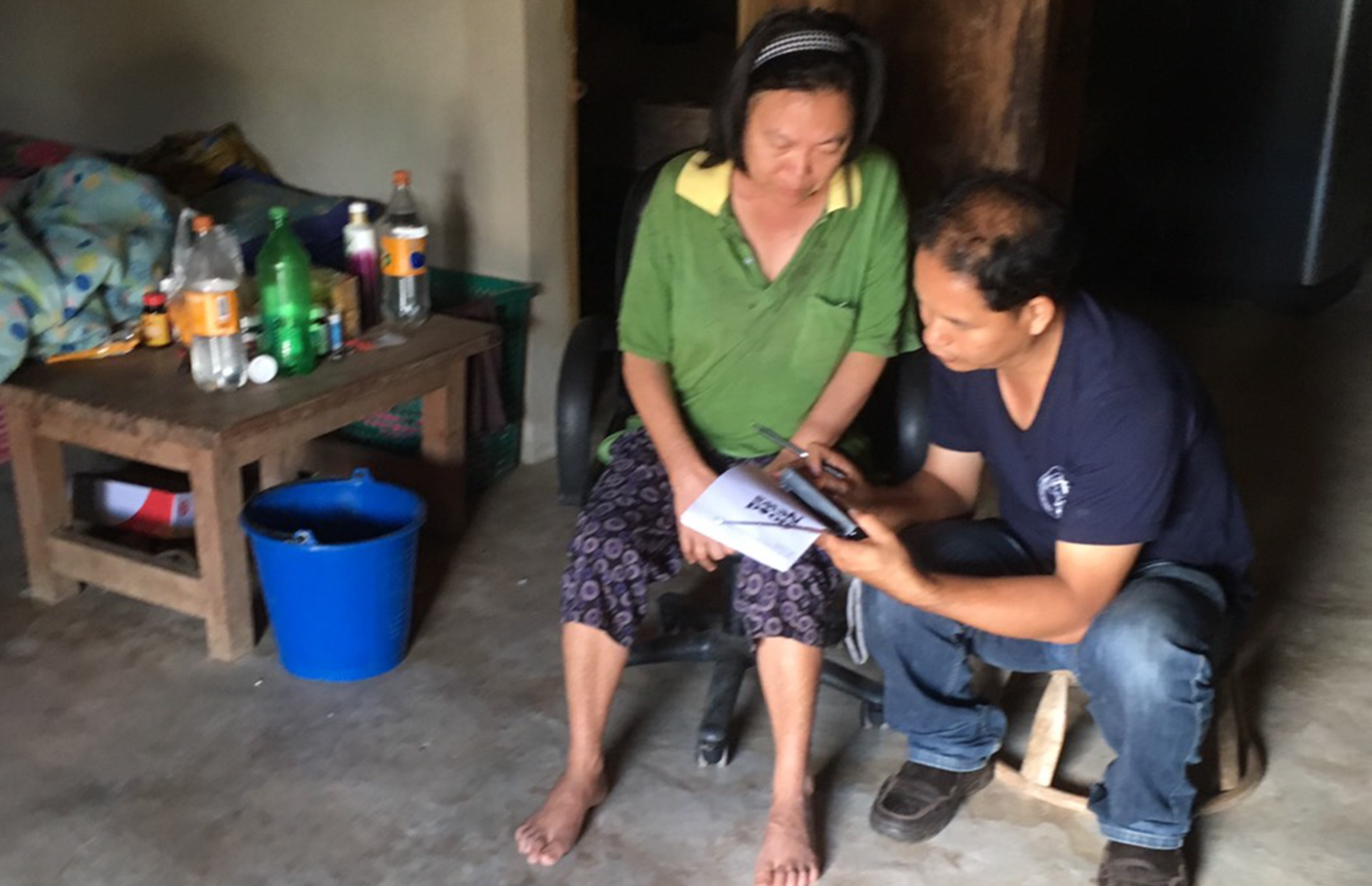 In wonderful news from FEBC Thailand, some months ago a programmer visited an isolated village and one person believed. The programmer showed the lady how to listen to the radio program two times a day in her own language so she would grow in her new Christian faith.
Three months later the programmer visited again and found the lady was growing strongly in her understanding of Jesus through the programs, again showing us the wonder of radio and the ongoing importance of ethnic language broadcasts.
Currently she is the only believer in her village and there is no Church in her area for her to attend, so we pray the Lord raises up more believers around her.
The team in FEBC Thailand also tell us that at times, when they are out visiting different villages, people will approach them – sometimes literally in the middle of nowhere – and ask for a radio. Consequently, the team now always carry extra radios with them in case the Lord delivers these extra opportunities. One radio literally changes lives.
Listeners tell the team that they want to hear more programs on air, how they are blessed and encouraged by what they hear, and how they pass on information to their neighbours. Some of the listeners even learn new songs through the radio and sing them in church. When the FEBC Thailand team do listener events, listeners attend and proudly show how they've learned to read the Bible and sing new songs by listening to radio.
It emphasises the importance of how regularly sharing the Good News of Jesus on air has such impact because of how listeners can grow in their faith – even when they are the only believer in their village!