FEBC Philippines has been following
the ongoing crisis in Marawi City
closely. Since the end of May, local
Maute insurgents took control of the
city. The worsening conflict urged
President Rodrigo Roa Duterte to
declare Martial Law and total military
control over Mindanao. As thousands
of people fled to Iligan, Cagayan de
Oro and other nearby places, Philippine army troops have been doing everything to try to end the conflict.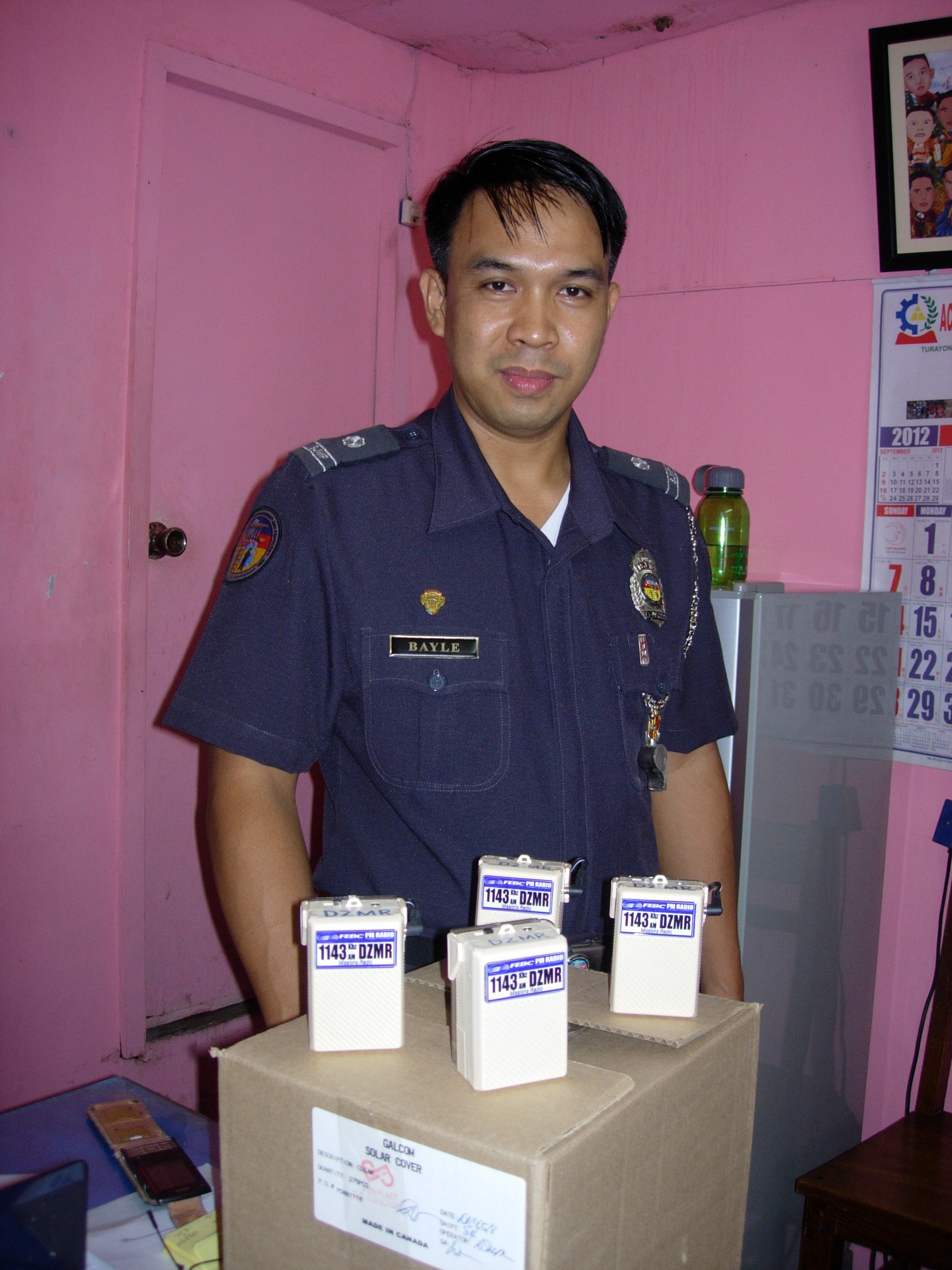 We earnestly pray for peace and order to be restored once more in war torn Marawi City. But we also rejoice for what the Lord is doing in other parts of Mindanao, along with the opportunity to broadcast hope despite this ongoing crisis.
With the conflict dragging on, in Davao City, our FEBC station, 1197 DXFE "The Good News Radio" felt the call of the Lord to bless and encourage those at the battlefront. They launched the Because I Care relief drive, challenging listeners to donate thick socks, towels, food, chocolates, energy bars and clean water to our patriotic soldiers. Praise God for the heart of those who responded to the call. In the span of one week, men, women and even children went to the station carrying heaps of packed goods and supplies. They also attached small notes of encouragement and the Word of God to inspire the recipients of the care packages.
Days after the relief drive, a phone call was made to DXFE. One soldier called to thank the station and all of its volunteers for the relief goods. During the phone conversation, gun shots could be heard in the background. According to him, his team was on a rescue mission when DXFE went to the outskirts of Marawi to distribute the packages. In his phone interview with DXFE Station Manager Magnolia Yrasuegui, he shared:
"Hello Ma'am, we would just want to tell you, in behalf of our team, thank you very much for the bottled water that you provided, because we only rely on rain water for drinking. This is our great problem here, ma'am. If it doesn't rain, we have no water to drink. We also thank you for the chocolates because when we have nothing to eat, the chocolates tide us over and with the drinking water we can surely survive. We just want to express our sentiments. Even if we are going through suffering, there are those that show their love for us – because we have no idea with what's going on outside our area. So when we found out from our colleagues that there were relief packages, that there are those with truly pure concerns for our situation, we were filled with great joy!"
That's why we praise God for His work in the hearts of people in Mindanao. Despite the conflict, His mercy shines through the collective compassion of people: a proof that even war and conflict cannot separate us from God's love. Nor can it stop us from showing Christ's love to others.