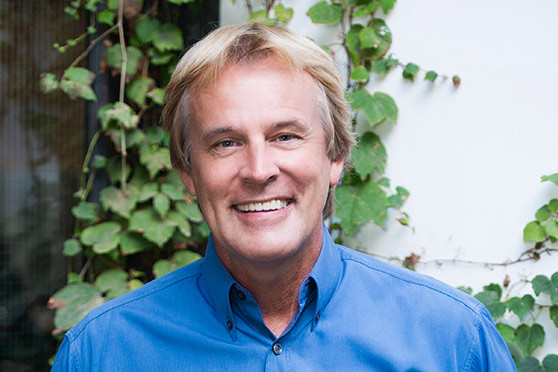 The stories in this issue are sure to make your heart burst – wonderful testimonies of how lives have not only been changed, but also transformed, and how new partnerships are expanding our ministry. We really are blessed to witness first-hand the true miracle of God's love in action and His Word nourishing millions of lives across the globe.
I was greatly encouraged to hear the phenomenal inroads FEBC Malawi has made ministering to the Yao Muslims in their villages. In just one visit, more than 30 people gave their lives to Christ! I believe radio, used in the right way, fosters a strong sense of community. For many of our listeners in far and remote villages their hope, connection and encouragement comes solely from our broadcasts. One single radio becomes their church as a whole community gathers around it to hear the Good News. This is particularly true for the Yao people featured in this issue.
Whilst we celebrate these victories, there's still a deep longing and opportunity for us to continue the momentum and reach many more that need to hear. My heart breaks for those right now in desperate need of some good news. The unreached, the broken, the displaced and the persecuted – all crying out for hope in seemingly hopeless situations. They wait, in the midst of darkness, longing for words of encouragement; Jesus' spiritual nourishment.
Jesus said, "I am the bread of life. Whoever comes to me will never go hungry, and whoever believes in me will never be thirsty." John 6:35.
God is working powerfully through FEBC globally to deliver eternal nourishment to the hardest to reach. It is through our mission and our programs that we continue to change lives, bring hope and show them God's love. Our mission is reflected in this verse as we build up faith and bring people a deeply needed knowledge of Christ, and as we  minister and speak into their real and practical needs in the way Jesus did. My greatest joy is to receive testimonies and meet listeners who speak of how our radios, programs, follow-up and practical support is changing lives, rebuilding families and bringing purpose as we share Jesus' hope and good news.
FEBC speaks words of life – and by partnering together in God's mission with us, you make what we do possible. Let's not slow down, our opportunity to do more is now. I am thankful we have you to partner with us in prayer and support for all new believers.
In His Service,
Kevin Keegan
National Director, FEBC Australia