Our heart's desire is that they may be saved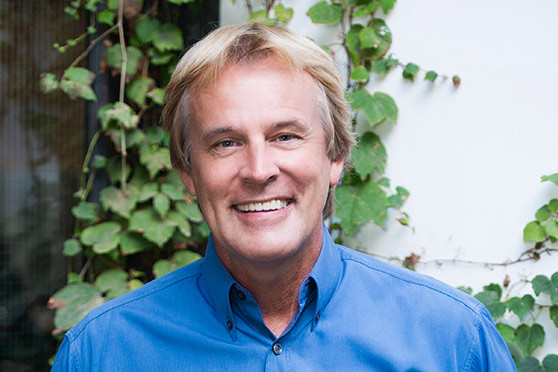 'How can they believe in the one of whom they have not heard? And how can they hear without someone preaching to them?' – Romans 10:14
Christmas and the end of 2019 is fast approaching, and what a year we have had! You will read many stories worthy of praise in this final edition for 2019 however, I ask you to continue to pray for the ever growing need that exists around the world. There are many still waiting to hear the Good News of our God and His infinite love for them.
This year, we have really made great inroads into many unreached regions. Moldova, thanks to your generous support, now has seven stations broadcasting the incredible programs produced with the help of our teams in Ukraine and Russia. In Mongolia communities are thriving with new listeners, changed attitudes and full hearts. We are also excited to see the progress and listener feedback received from over half a million people who are hearing our broadcasts and connecting with us in Thailand. (See page 4)
We feel very privileged to share inspiring images of the amazing journey our field staff recently undertook to connect the most remote listeners in Kyrgyzstan with FEBC and our programs. During the trip, they met and spoke to people who gave their testimonies. A beautiful mother in a remote village shares: "My husband and I have four children under 12. I have been listening to your broadcast now for three months. Actually, I call it 'MY RADIO STATION.' My favourite program is for mothers. I wish I had heard these Godly thoughts on parenting earlier. Thank you for opening my mind and heart for raising children in a faithful and Christian way. I trust and pray God will have mercy regarding my wrongdoings."
I was thrilled to receive this message, shared so vulnerably by a woman who has the same struggles as any other mother in the world. Yet, without our commitment to reach her, she would never have heard about God's grace and love for her. What a joy to know that our broadcasts are bearing fruit, and as a result saving lives, transforming marriages and releasing guilt – all made possible through your generous giving. Your support is making a difference. Together, we certainly are doing everything possible to deliver hope and the message of Jesus to all nations.
Friends, as Christmas approaches and you rush to find the perfect gifts for loved ones, can I encourage you to take a look at our Gift Catalogue and give love in a practical way to thousands of people. It's filled with wonderful gift ideas that won't break the budget and have been specifically chosen to make a real difference to those who need it this Christmas. (See below for more information on getting your copy)
On behalf of myself and the team at FEBC Australia, I would like to take this opportunity to extend our warmest Christmas blessings to you and your families. May this season be filled with wonderful moments shared with those you love and cherish. Thank you so much for your continued partnership.
Kevin Keegan
National Director, FEBC Australia