While the amazing world of FEBC broadcasts in more than 50 countries, in 130 different languages it is our people who bring it all to life. There are more than 900 FEBC programmers and support staff globally, plus more than 1600 volunteers on the ground. This month we are focusing on Cambodia and shining a light on the team who are continuing the work of Larry and Barbara Podmore.
About Cambodia
FEBCambodia was established in 1995
Broadcasting: Family FM in Phnom Penh and surrounding provinces
One third of Cambodians born since 2002 live with the consequences of war and genocide that began with a coup in 1970.
FEBC speaks love, hope and faithfulness to people suffering social breakdown under Pol Pot's Khmer Rouge.
Cambodia is steeped in Theravada Buddhism, superstition and ancestor worship: many respond to Christian messages that educate and restore families and communities.
Who's listening? With a powerful transmitter in Phnom Penh and a relay station further north, FEBCambodia can reach most parts of the country.
In 2016, more than 6000 listeners called, emailed, texted or visited FEBCambodia
---
---
Listener quote:
"I am a Mother of four children. Before our family used to live in the province, but because of the necessity of work we moved to the capital city and started working in a factory. After we migrated to the city, my husband changed completely. He became a drunkard and quit his job too. Finally we decided to get divorced.
"I suffered brokenness, hurt and a huge burden of responsibility on my shoulders….the innocent faces of my children always used to make me feel guilty….I felt very down in my life and supposed there is no way to climb up.
"One day I tuned radio in my cell phone and there was a program called 'Healing Heart' by Family FM. The story was so similar to my life that I felt each and every word were for me. It was like an arrow piecing my heart. I cried and cried.
"After that I started listening to this station regularly. It helped me once again experience the love of God in my life. The station has given me hope when there was no hope in my life. It has given me the power to overcome every difficult situation."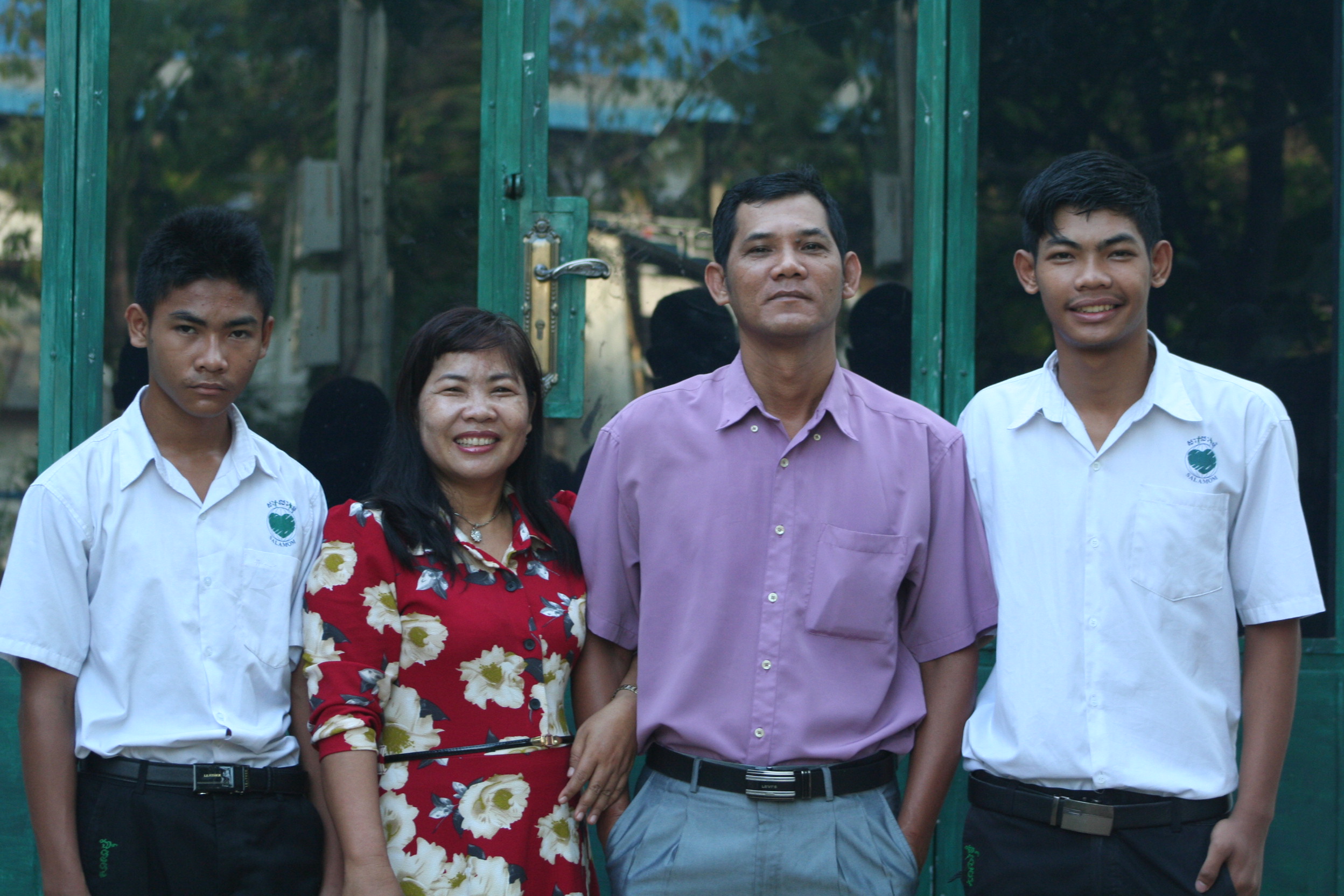 Meet Chann Sam, FEBCambodia
Chann Sam is the energetic and vibrant lady known to many Voice of Love listeners in Cambodia. A mother of two sons, Chann was only three months old when her mother and older brother died in the Pol Pot regime.
Like many Cambodians living during the Pol Pot regime, Chann's life was not easy. Dealing with many struggles she says it is her faith in Jesus that keeps her strong. She says, "I used to wake up very early in the morning to go to school and feel burdened by all the troubles of my family. I believed Jesus in 1998 and since then I have been experiencing amazing works of God in my life."
Chann was a regular listener of Family FM and used to share the station with others too. "I am thankful to God for His calling in my life to work with FEBC. Every time, I meet with listeners and see the work that God has been doing in their lives through this organization, it makes me feel so blessed. It is so comforting to my heart – I love my job very much."
Chann shares some of her inspiration: "Trust God and he will make a way which is amazing and full of love; better than what you have ever imagined."
Do you have a heart for Cambodia? Perhaps you were a Podmore supporter? If you are keen to see the work they undertook at FEBCambodia continue, please prayerfully consider directing your donation to FEBC Australia.