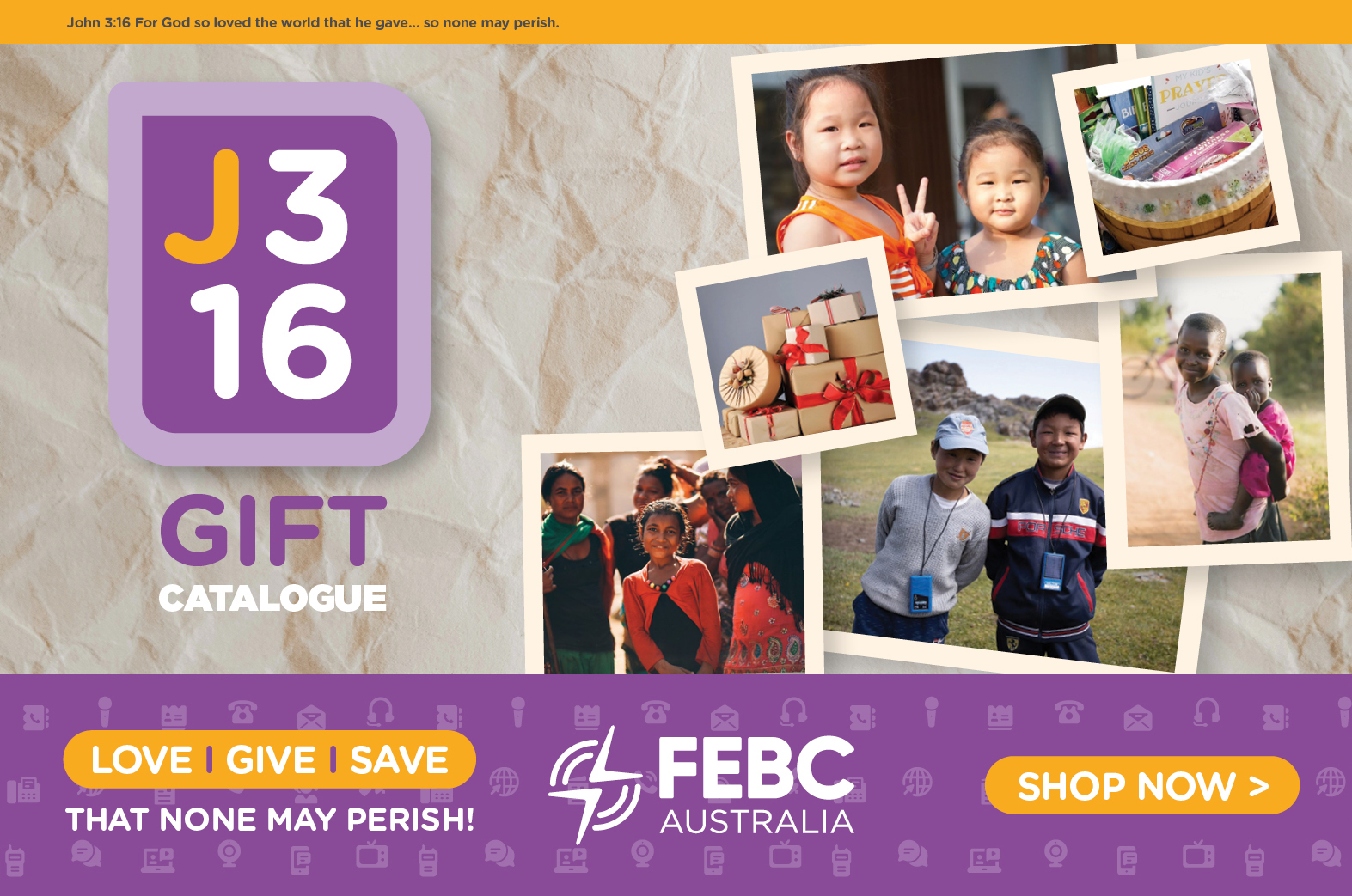 We believe that Loving, Giving and Saving should continue through the year, providing much needed help to communities around the world. For this reason, FEBC's J316 Gift Catalogue has a neutral design for all seasons.
This is a great way of delivering impact when you gift loved ones on their birthdays, anniversaries or special days.You can also honour someone with your gift purchase and send them the cards we provide you for gifts purchased.
Visit febc.org.au/gifts to buy your gifts.