One of FEBC's strengths is having locals share the Gospel to locals in their heart language. For the ethnic people groups in the hills of Southeast Asia, this can be a stretch of faith. Most people in ethnic minority groups are looked down upon by the dominant culture of the country they live in. Some experience systemic oppression too, which can greatly damage their sense of self-worth.

But God's love transforms, and He humbles the proud and gives grace to the humble.


(An ethnic leader's testimony above. He has millions of listeners in Thailand and Myanmar.)

FEBC's ethnic ministry, comprising 17 languages, has seen much fruit. In 2022, the ministry saw 2,796 people baptised!


Each story of transformation is full of God's grace and nothing short of extraordinary.

Thailand's Mien listener Cheng Jiew Saetern has one such story: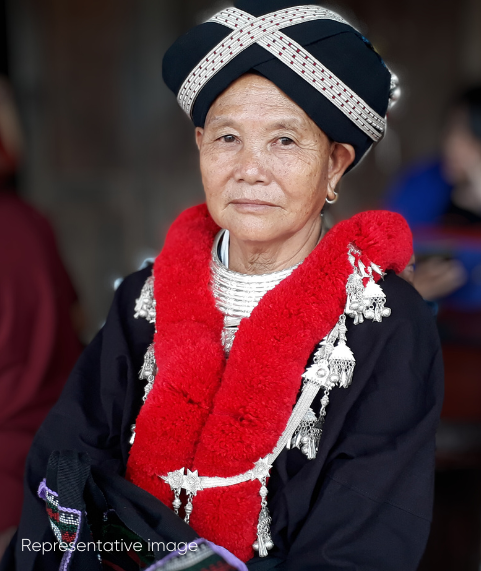 "I have been married for almost 20 years. I have two sons and one daughter. Our family believed in ghosts. Many shamans told me I would die when I turned 40 years old, and everyone in my village knew about this. I was so scared. When my 40th birthday was coming, I had no choice. I had to depend on Jesus. So I went to the pastor in a church and asked him to help me believe and receive Jesus.
"Everyone in the village was eagerly waiting to see if I would go through my 40th or not. Now I am 45 years old. Thank God!"
Miraculous Healing
"We were poor and didn't have money to support our children's studies, so my husband went to Korea to make money. I worked on the farm up here on the mountain.
"When my oldest son finished high school, he went to find a job in Chiang Mai. He got into a motorbike accident that severely affected his brain. He had gotten cerebral palsy and had to return home to stay with me.

"I led him to accept Jesus, and Jesus healed his brain until his brain could work!"
Triumphing Tragedy
But Saetern soon met another tragedy. Her younger son also got into a motorbike accident when he went to work in Chiang Mai.
"His feet were utterly shattered. His hands and legs no longer worked properly. I was so sad. I prayed hard, but overthinking got me into depression. I even thought of suicide, but God stopped me."

Then Saetern's cousin recommended FEBC's Mien broadcasts to her. God had helped her cousin overcome depression.
Saetern was amazed. "Everything you taught me is exactly my life. You said Jesus could help. Therefore, I decided to have God help me.

"From that day until now, I have felt better. We are hopeful when having God. I rely on God every day. There were no excellent teachings before I knew God, and I didn't understand the Bible well. Now my husband and another two children still don't believe in God. Please pray for them."

Join us in letting the unreached know God's love in their own heart languages. Donate now.