In India, FEBC has been working with Churches and NGO's and interviewing subject matter experts, educationists, lawyers, property advisers and inspirational women in order to best share God's message of hope and love in Jesus to the unreached.
"When women are diminished and abused and we do nothing, our Gospel witness as Christians is hurt, " explained Rev. Kevin Keegan FEBC Australia. "In India, and many other countries where FEBC works, God's heart breaks at the mistreatment of women; women who like men are His image bearers. This is why our programming remains focused on collaboration and influencing long-term change - not only with community education, but also changing hearts with the message of Jesus."
Rev. Keegan said the FEBC team in India sees the fruit of the Body of Christ working together. "For example, at their face-to-face listener meetings our teams share about the reasons, traps and consequences of human trafficking that impact women and children. This raises awareness in the community not just about the very real issues, but also contrasts these issues with God's character and how He expects His image bearers to treat each other and be treated."
After the face-to-face meetings relevant programs are then shared via WhatsApp in the communities visited. Connecting listeners with each other through this online medium has not only stimulated a conversation about trafficking prevention, and women's worth and dignity, it has shown great results in the communities.
"From FEBC's collaboration with churches like New Life Fellowship Church in Jaipur, people become engaged and give volunteer support in production and follow-up. Youth from the church, for example, are now helping produce radio programs."
The key, explains Rev. Keegan, is how FEBC is able to reach and inspire communities with the hope of Jesus.
"FEBC teams go out into communities playing an important role in helping amplify community voices. They empower communities to share their concerns, know their strengths and, in turn, be able to help others in the community. As a result listeners themselves are now becoming change agents. After their transformation through Christ they are helping their own community."
Community visits help provide important engaging content for FEBC's programs. Listeners are interviewed and their stories recorded. The stories illustrate and make clear confronting issues that exist in many communities; practices that break the heart of God. Topics addressing sex trafficking, child marriage, gender-based late stage abortion and other abuses are discussed to raise awareness.
"Many listeners reach-out to us seeking counsel on domestic violence, child marriage, and other heart-breaking acts carried out against girls and women. But it is the love we make known through Jesus in our follow-up, and the consequential empowerment and support to help others that makes the difference," said Rev. Keegan.
"Testimonies reveal that listeners are recognising the love of God through FEBC's programs so they share their concerns seeking prayers and support from our teams.  It is beautiful seeing the trust our listeners have in our teams and the response our listeners are having to God's love."
Listeners like Shivanya, an 18 year old girl who has studied up to 12th standard (equivalent to HSC). She helps run a stitching and tailoring school so local women are able to support their families financially. "The FEBC Hamari Bediyan program is a motivation for me. I am encouraged by the success stories of many women who are empowered through this program. My entire family listens regularly and it has helped them also. Awareness about issues that women are facing and passion to serve my community came to me only through your program. Now I share my learnings with the community so every woman in this community may have an opportunity to live a dignified life," says Shivanya.
The change is real and lasting, particularly when it comes to changing cultural perceptions. Gopal Khanna has a small family, a wife and two daughters. Gopal said that people kept telling him that only by having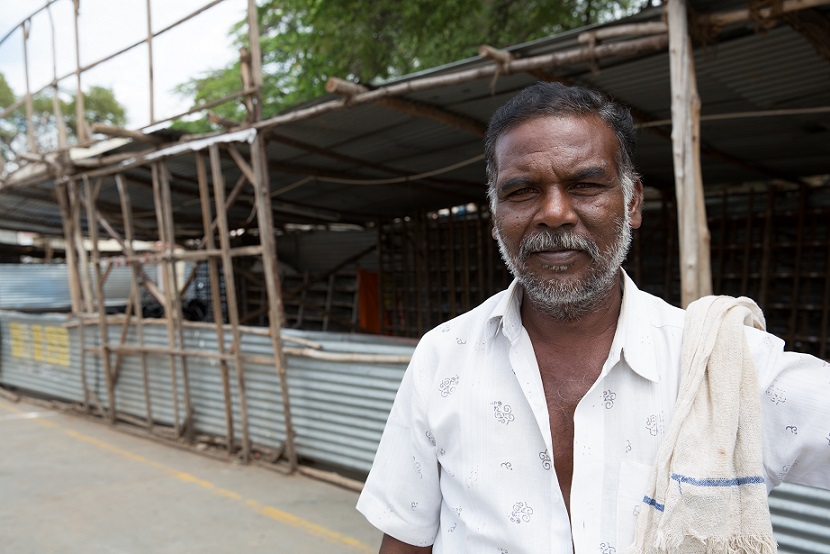 a son will he have an asset for the future, the only way of support during old age. "But the Hamari Bediyan program changed my way of thinking," said Gopal. "It made me realise that a girl also can equally contribute to the family and society and can be a support to my old age. There is no difference between a son and a daughter and we should encourage and educate our daughters to move forward in life. I love my daughters."