Educating children about hygiene and child protection goes a long way in making families secure during challenging times. Schools continue education depending on their location and capability.
There are communities that cannot afford a school building or infrastructure to study or teach online. This is where radio and our educational programs make a big difference filling the void.
These children meet in makeshift schools which are peoples homes and their radios facilitate learning. FEBC also works with adults to help improve relationships at home and provides training and counselling services for families.
Our work among children and adults is helping Indonesian families protect themselves from Covid-19, narcotics and manage family tension.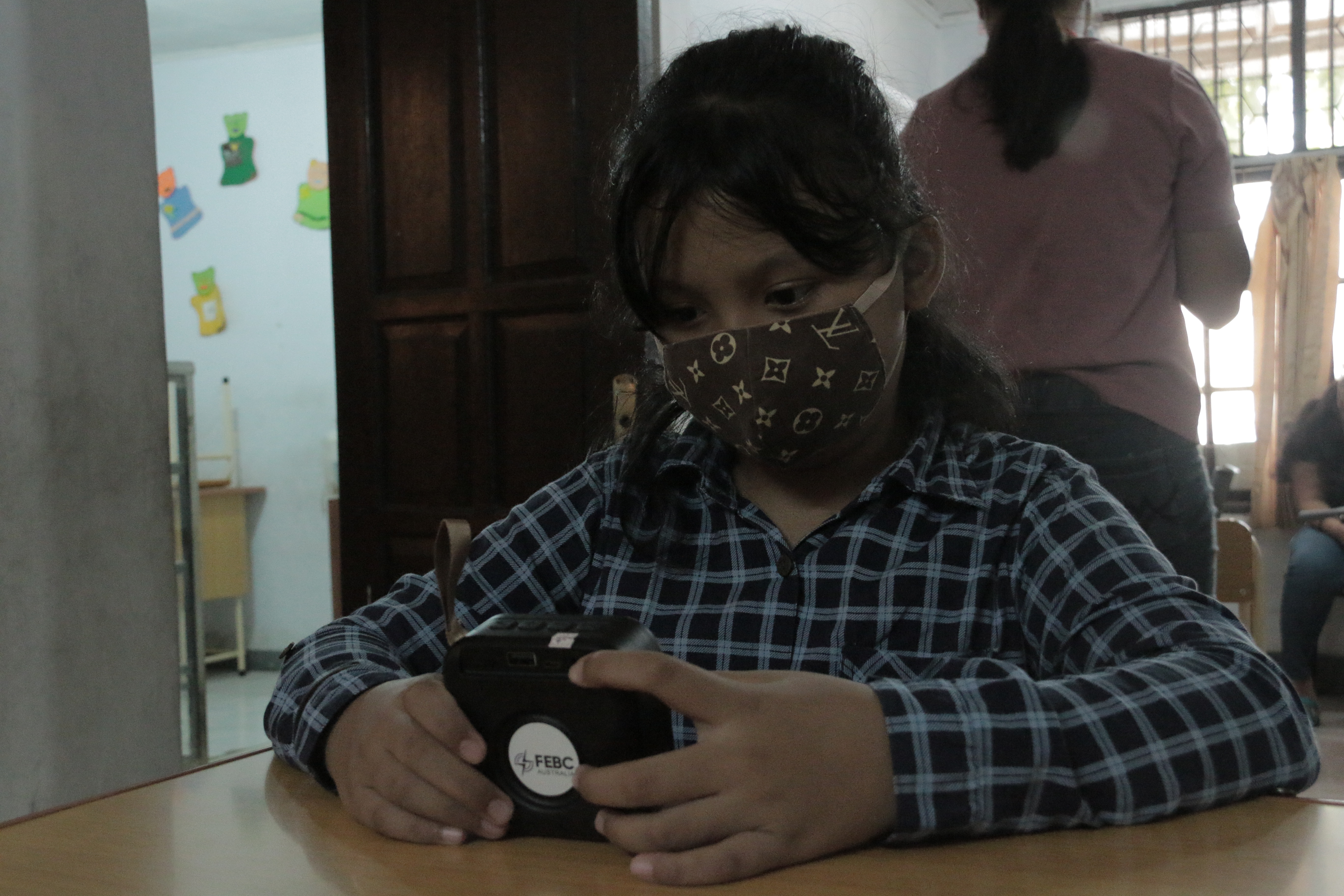 (School on air using FEBC Radio Boxes)